Say hello to my DD thread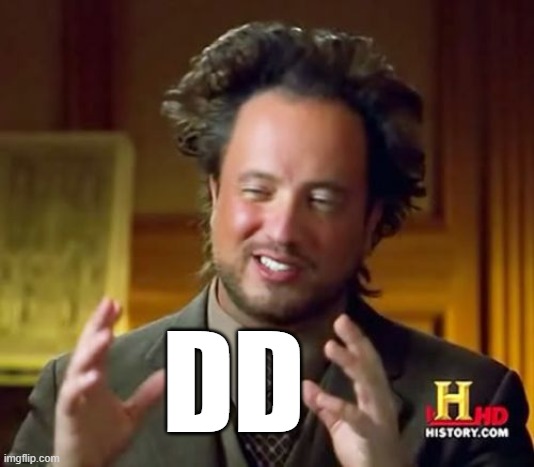 via Imgflip Meme Generator
So what have you all been up to recently? Buying toilet paper?
I must say that I have never done this much shopping like this week. We now have toilet paper, pasta, canned food, chocolate, etc... for a couple of weeks. On monday I will go buy some whiskey and other necessary stuff. I also never have seen so many people out shopping like this week. Good that people are preparing for possible hard times!
Not much happening in the Kingli market lately. Today I bought some more VAL to my family members. Sold some DMC20E coins and thats it. Waiting for more activity in the game is the name of the game atm.
If more or less half the world will be locked up/down for several weeks then we should really think about getting some activity in the game. Lots of time for playing games for many people. Bored out of their mind they are more willing to join new interesting games.
What can I do to make this game more active?
What can you do to make this game more active?