---
48DW 55.55
EE17. - You got released from the mental ward
yesterday and have since smoked 13 cigars and 20 cigarillos in 38 hours and have re-affirmed the Kingdom that everything is exactly on the right path.
"That's what I did. But during this stream as well as outside of it, what I really am thinking is my wife. There is just no possibility for a more epic and satisfactory and fulfilling relationship between more complementary, different and same people, to even exist."
"I don't award Singularity too easily, but you were the first one I thought is impossible to make any better, no matter what I did. You are perfect <3 "
- And you are getting better by the day, I love you dear, come home fast!!
"Tomorrow, honey
"
Last edited by
Serje
on 2020-04-21, 12:16, edited 1 time in total.
We are all made of stardust, it all depends on you, how bright you glow!
---
Posts: 37
Joined: 2019-09-26, 13:27
Location: Finland
Been thanked: 13 times
Zodiac:
Contact:
---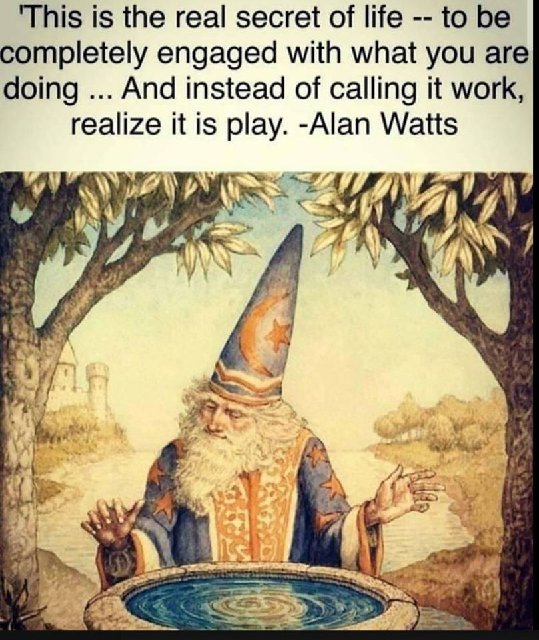 49DW 35.64
EE18. The Imperial Family gives a press conference
, with the Dragon set to give the answers, as usual. The room is full of pundits eagerly awaiting clarity, carefully concealing their derision (if needed - many were in awe as well, well along their path to get it).
The Dragon remains silent for minutes, looking into the eye of the beholder, who likewise does not say anything. When the minutes pass - 15, 30 - and turn to hours, the beholders lose heart and go back to their business.
The night comes, and the Dragon takes his sleep lying down on top of his ass. In the (First) Embassy, he proved that he does not need to go to bathroom if he does not want to. "It felt weird to practice it, but all skills might come handy when the situation is special enough..." he thinks while remembering the guy who can uncork a line of bottles of Corona with a rope hanging from his arsehole.
The seventh day dawns, and he opens his mouth, speaking to himself:
"It took supernatural effort to secure a time and place to have alone time, even go tripping with mushrooms. For sure, I did want to do it myself, otherwise I wouldn't have done it."
A glance to the room ensures the Dragon that he is still alone, so he continues:
"For equally sure, I received many initiations, first or second time in this incarnation, and the benefit from them came with the integration time equally well afforded by the incarceration.
Equally further still, my heart aches for all the fellow Kingdomers, for in my evaluation, almost everyone of them would have benefited from the experience more than I just did. What was just a piece of man's-gotta-do for me, could have been a transformative enlightenment to most."
The Voice says:
- Connecting the dots will by definition happen after going through them. Everything happens for a reason, and your reason is stronger than that of the others.
The Dragon is tired of banalities, and changes topic:
"The planetary lock-down was the cabal's longstanding plan to destroy the debt pyramid they themselves built, in order to build a new one (and in the process demolish the private, productive enterprise, their competition).
This plan was, however, hijacked by the Alliance of independent nations - USA, Russia and China among them, led by the galactic connection to the Source. The Alliance has used the occasion to search and destroy the incarnated leaders of the evil forces, and the level of people's understanding is rising rapidly due to the forced solitude and simplification of living."
The Voice nods appreciatingly while the Dragon continues:
"Already in 2008, a severe blow amounting to confiscation of all my livelihood, was meted at me for publishing this information. Now I am again speaking my mouth. Free from jail for 7 days already, all I have to say for the readers, is:
Either freedom on this planet will win eventually, or not.
If it does, it will either happen in our lifetime*, or not.
If it does win in our lifetime, either my project will contribute a significant push to the effort, or it will not.
If it will not, I will adjust/reset it to be in the flow.
- -"
Her Imperial and Galactic Majesty The Fairy-Queen appears.
*Undefined, because the transhumanistic singularity is upon us in 10-15 years at max, even disregarding adrenochrome, which was the light forces' plan to nail the evildoers.
We are all made of stardust, it all depends on you, how bright you glow!
---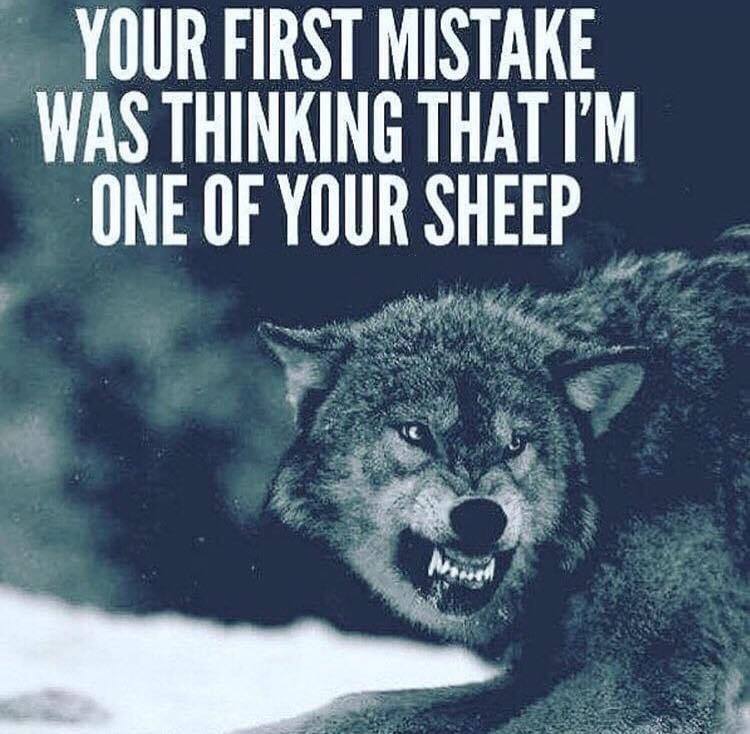 49DW 62.34
EE19. The Dragon pauses, asking:
"Hi, honey ... (?)"
- I came to check how you doing -- if you have reached the decision? It is the time to move on with our life, do you have a plan already?
"I am still waiting for my bitcoins at 19s5wkDzsmzzhUsLNzp9Lff9dtq8NRMNaw
, 0w147.62 and counting.
People who are angered about injustice, sometimes say: 'I will not rest before the matter is settled.' I do the contrary - I will do nothing BUT rest until it is. Last time I checked I was still married to the hottest woman on the planet, was a billionaire, Gamemaster, and the sole claimant to the Emperor of Earth."
- I have waited for so long, for you to be interested in justice. That is one of the things the feminine polarity can bring to our union.
"One of many - - It's just that I have wanted to establish conclusively that I am the most benevolent person on Earth, and the certain leniency has been part of my public image...
Getting balanced with this one is not overdue, but is certainly the time. I did not sentence HH Prince Philip to death (that was settled by his former subjects) but did deny his reincarnation to be a killer virus. In the other pressing matters, the top end of the scale will have to be used to show that historical unwillingness does not equal present inability."
The Dragon thinks, whether the addition: "And the sword is sharpened." is in order, however decides against it:
"Whether I need to restart the Kingdom 7.0 based on applications only, or accept claims or transfers from KotD, remains to be decided based on the performance of my subjects. I will set the bar based on my own conduct, for once: If we don't fool around, we have 20 weeks until world domination, and the rewards are rightfully reserved for the faithful.
Further, if someone is now kicked out, he is not coming back. And the lèse-majesté applies exactly equally to Kingdomers and non-Kingdomers - speaking falsehood or hiding the truth in the coming proceedings, or talking shit about the Imperial family henceforth, will be searched and punished till the ends of the Earth: the ban is equal for every wrongdoer, of course the existing Kingdomers having more to lose if they miss their chance now."
Listening to his words echo in the empty room, the Dragon waits for a moment before adding:
"And since I am an entertainer, and on occasion speak whatever I have in my mind - and that being the galactic mind, it includes everything there is - we need an additional rule of RESPECT:
The Dragon's speaking must always be understood using the most benevolent filter available, and spreading evil rumor or commenting it derisively is forbidden. What Fennomania 2.0 is doing, is NOT ok. The timeline of twisting my words with impunity, closes now."
HIGM is silent, with a smile indicating apprehension. The clock is left ticking when they seclude in privacy.
We are all made of stardust, it all depends on you, how bright you glow!
---
Serje

wrote:

↑

2020-04-21, 12:15

Either freedom on this planet will win eventually, or not.

If it does, it will either happen in our lifetime*, or not.

If it does win in our lifetime, either my project will contribute a significant push to the effort, or it will not.

If it will not, I will adjust/reset it to be in the flow.
@Dragon
Gah, I wish during one of the streams they had actually read my posts to ask you the stuff since it's 100% on target with this
First, lot of links here to things I have been looking at:
viewtopic.php?f=5&t=511&p=10506#p10506
In regards to the timelines, I think the Mayan Calendar's "end of the world" on Dec 21, 2012 is when "Looking Glass" technology no longer was able to look at possible futures since all timelines started converging into the optimal "ascension" timeline.
Here are two videos on this:
Here are some other links:
https://ascensionglossary.com/index.php/Looking_Glass
https://ascensionglossary.com/index.php/Yellow_Cube
https://stillnessinthestorm.com/2015/12 ... e-lensing/
This has a link to the possible "Looking Glass" facility that was in Area 51:
https://www.docdroid.net/12xut/a-suppos ... rea-51-odt
I've linked to a timestamp here since I couldn't find the picture. This is the possible leyline breakdown on the earth that stargates and so on can use. Most of the 3k+ prehistoric monolithic structures fall along these lines:
---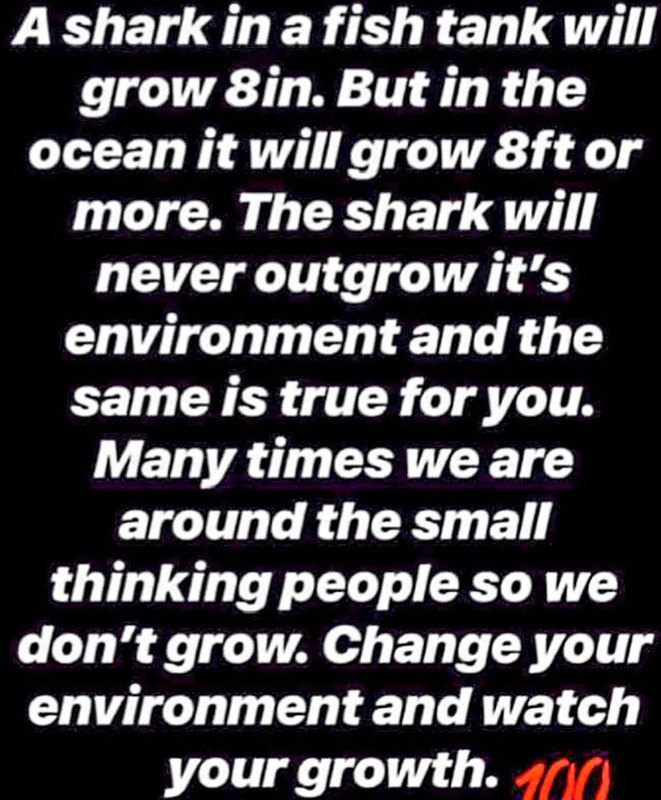 51DW 138.79
JAB1* The Dragon meditates with his advisors in all planes,
slowly consuming a bottle of spring water in the process:
- You see it is hard to draw borders when you are not used to it. Seeking approval to be the coolest guy in the world instead of just being one...
"Yeah. I occasionally feel stupid and this is one of the moments. I signalled 8 weeks ago that I am willing to keep my wallet open to all of the world and, in addition, do everything else they ask me for, IF ONLY they would occasionally allow me a few days of uninterrupted alone time, to be able to continue serving them..."
- It doesn't work that way.
The Dragon scratches his head before replying:
"No. All my life I had spent 90-99% of my capacity in serving others (STO) while even the Law of One says 50% qualifies for the ascension - -"
The Voice does not usually interrupt, now therefore that happening should make the one listen who can:
- You are not here to ascend your personal salvation. You have a mission. Once that one is complete, you can do what you want, as you always have done. The Universe is your oyster. The Ascension timeline is chosen by the energetic majority of this planet already. Generating resonance to it, instead of resistance, will smoothen the progress.
"I confess to have failed in that one. No matter how conclusively I prove that all I want is to be alone with my family - calling heaven and earth to be my witnesses that all the claims were settled, debts paid, person exited, game closed, titles revoked and gamemastery switched off - people emerge to project their ill feeling to me."
- Man, you cannot blame them. You guys have the highest energies on the planet and it is just a fact that people and electronics fail in your presence. Nothing new there.
"But it seems that with enough trying, they can soil my reputation in this one just as they did with CK4, with baseless and mean accusations, complicating my life further."
- Be at peace with that. We will reset the Internet completely upon the singularity** After that, there is no need for erroneous personal histories to be propagated, and the real hero stories will take their place.
- Just like the information about healthy and natural living will be the only thing you can find; misinformation curated to further the centuries-old evil agenda to keep humanity in slavery, will just be erased and never entered back.
"When that is done, the planet will heal in a very short time.."
- Everything that must happen before, must happen before. But you, and everyone in that project, take rest now and receive your reward at the turn of the age.
The Dragon was not sure if the Voice was quoting Daniel 12:13 or not. Not that it mattered. All holy writings are written for people's benefit.
*"Just-a-bloke" - I have used several numbering schemes during the Sequel, and this one is to denote the era after the Game is closed, same way as there were numbers denoting the era when it was on, and before that.
**The "awakening singularity" meaning the moment when the energetic majority of the Earth (small minority of the number of people there) understands that everything they have thought to be true is, in fact, a lie, and the truth is out there, in the hearts and minds and writings of people who came here to help them in the best story ever told. After this, the grip of lie will globally be replaced with truth in a very short order, revolutionising the lives of everyone, including the majority that at that point had not awoken to a significant extent.
We are all made of stardust, it all depends on you, how bright you glow!
---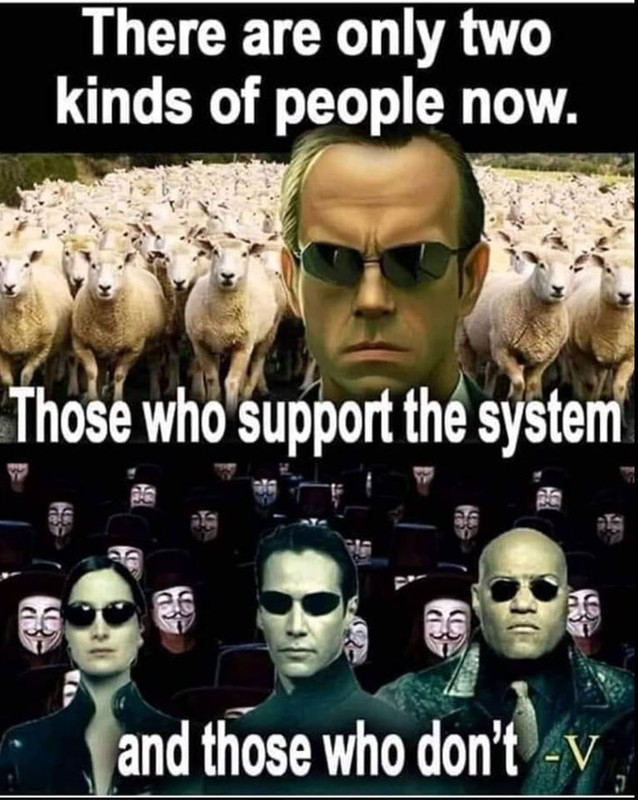 52DW 55.88
JAB2. The Dragon tries out his latest zoom:
he must be able to calibrate the talks and actions to frequencies understandable to his peers, in addition, of course, to calibrate his peers to consist on people who can understand something, in addition to edifying the existing ones.
The zoom works - all the Universe is embodied in the single thought* in perfect harmony in the singularity setting.
In the opposite end of the screw, any word or expression or action or inaction or wrong action, or action thought to be wrong, by anyone, ever, anywhere, etc. is a cause enough to hijack the thought-at-hand, keep the narrative in the wrongness of the thought or word or expression or action for any length of time,
cause any amount of disturbance to any number of people, completely ignoring their feelings (they are just projections anyway) and their rationalisation (everyone justifies their actions in their way anyway and their way is wrong**),
did I mention any length of time, and any amount of money, and nothing is off-limits - death is an illusion, and destruction is therapeutic.
The Voice leans forward and asks the Dragon. The GM is officially not present because he was switched off, not that the difference were great - one can switch the Universe or the Light on and off at will, but the Universe only hears the command (eg. "smoking"), and not too much of the parameter ("is forbidden")***:
- So what did you learn?
"Respect."
*Same as "in every single thought" but at this level the perception is that there is only the one thought, so for a thought to contain the Universe properly, it has to be the single thought
**Or: "Applicable to them alone, but not containing globally valid claims against other people, because all such claims are valid only by mutual temporal consent or GM decision"
***In fact the matter is even more complicated: talking about smoking causes smoking, and talking about forbidding things causes forbidding things; but forbidding things causes not only negative emotions caused by the forbidding, but also the things to happen that were forbidden, because you get what you talk about.
The world has been thrown to dysfunction by a plethora of strange prohibitions, and it has been attributed to a virus, and as a natural result of this, people have begun acting strangely and the incessant talk about the virus has almost caused a virus to emerge in the physical reality**** as it already dominates the conversationsphere already
****Viruses do not exist, not in the way they teach at school; what is labeled as "a virus", is organic material typical to your body dysfunction that you have caused to happen by depraving it of logical and sane thinking, fresh air, pure water, exercise, functional relationships, live, love and laugh, and instead:
filled it with fear, hysteria and paranoia, inept masticulation of matters completely detached from objective and meaningful reality (such as "news" as defined by "the media"), logic so clouded that I take great care to choose my words and the result is 2 likes, and choose to rid your life of the very things that, in effect, constitute a life to begin with, and do it because you've been told to, because this year this just happens to be the way the herd is herded, last year it was Greta Thunberg...
We are all made of stardust, it all depends on you, how bright you glow!
---
52DW 58.37
JAB3. The Voice leans forward even more, almost touching the golden pieces:
- Now that is interesting. Tell me more about it.
"Lemme say this first: I recently had an acid* trip with many good realisations. But then came a phase that fed my thinking with ideas such that acid is dangerous, and should not be given to people, and, in fact, the whole awakening is cancelled and the world is doomed.
I said that the timeline seems changing and the rest of the existence of this planet was going to be dystopian, and the fault was all mine for having a bad trip, which responsibility weighed heavily on me. I only needed to explain to the world that all hope is lost, and it would be.
Billions of people would need to abandon their hopes and dreams forever. It would only require collecting my thoughts enough to reach Facebook and the forum, and finish it, all in one go explaining that I have been wrong and deceived all the time."
- And all because you had a single bad trip once, among all the trips you have taken...
"Yes. It was distressing to the extreme. I already had felt a failure, because of the recent events and my inability to turn them to quick victories, I was on the verge of despair already, due to so many disappointments, and now I would live to be 80, and actually DIE after that,
and daily wake up and exist and go to sleep, all the time knowing that it was ME whose decision it was that the timeline was changed to misery and suffering, and Bill Gates gets to microchip all people and nobody can do anything about it, - - "
- That indeed sounds like a bad trip. How did you get over it?
"Wait, it gets worse... I was pale and sweating and said that every time I observe my existence, I feel that I can only think of negative things, and that every negative thing I add to my thought, makes the collective of that thought even more negative.
So whatever negative I managed to think about, they stayed to weigh me down, and any new negatives added to it, until as a logical conclusion, soon I would have managed to think of every negative thought, word, idea, person or action in the history and future of the Universe, and be trapped with that thinking forever and ever. Even death would not have provided relief."
- Wow. That sounds like your past experience with sodium valproate**.
"Yeah, that's why I calmly observed that my feeling wasn't even close that bad. Also my sitter said that I can change the timeline back any time I want as it tapers down."
- Did you?
"Of course. Anyone who does acid even once***, will forever after understand that everyone can freely choose the timeline they want to live in, and switch when they want. At once I cleared from the acute confusion, I reaffirmed that the awakening is on due course and Gates will be exposed on time, and my relationship will bloom and produce brown-haired and green-eyed hairy little energy balls, - - "
The Dragon stopped mid-sentence for nature's call, and the Voice was left pondering the Game.
*
https://erowid.org/chemicals/lsd/lsd.shtml
**A heinous crime of a prescription drug used by medical establishment to "treat" people away from their perfectly-functioning mind, both with and without the consent of the ones being "treated"
***Meaning: a proper trip of 200mcg/ug or so - with a mild trip of 100mcg, this effect is probable but not guaranteed, with a 50mcg partydose you are going to have fun but not necessarily become so much wiser, especially if you spend the time in having fun (partying, crazy pranks, drinking and doing other substances at the same time)
and not becoming wiser (thinking, and talking about it, or writing, or recording, or drawing, etc.); even a 10mcg microdose administered occasionally has a promising track record of doing away with mood disorders (10mcg does not alter one's perception at all and is therefore least intrusive to mix with tap water to replace fluoride)
We are all made of stardust, it all depends on you, how bright you glow!
---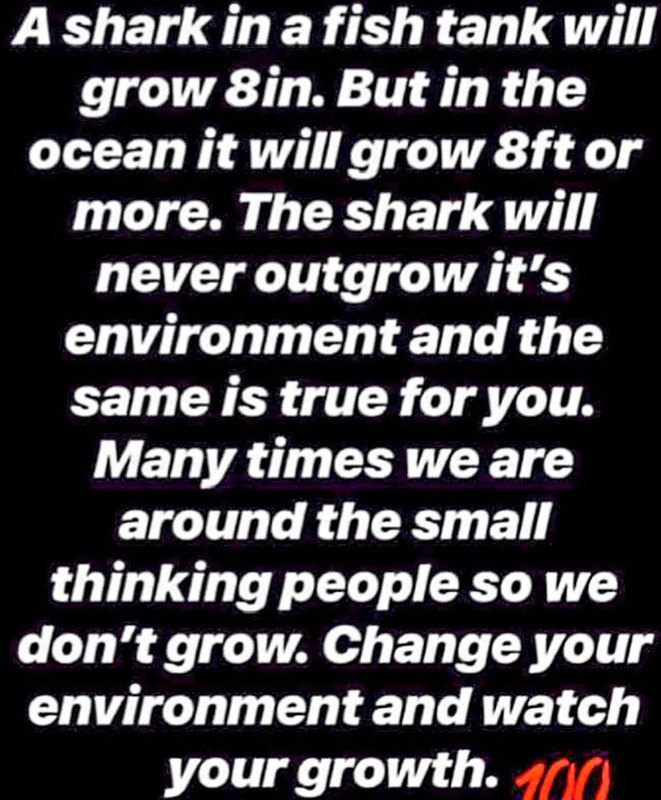 52DW 62.00
JAB1* (virallinen suomennos)
Intro: Dragon-jatkokertomus alkoi tammikuussa 2019 osana mun heräämistä. Aloin kirjoittamaan sitä englanniksi ja siinä on jo noin 100 osaa, joiden lukeminen herättää mieltä nopeasti jos se on siihen altis, tai joiden lukeminen heränneellä mielellä auttaa ymmärtämään missä mennään.
Kirjoitussarja on, toukokuu 2019-toukokuu 2020 voimassa olleen Kingdom of the Dragon -projektin ja siihen liittyvän, pääosin englanninkielisen Levels .fi foorumin osalla, pääasiallinen työprojektini tänä planetaarisesti merkittävänä aikana.
Kirjoitusten täydellinen ymmärtäminen edellyttää niiden lukemista alusta lähtien ja englanniksi, mutta tämä edellyttää erinomaista englannin kielen taitoa. Lisäksi ne on tarkoituksella laadittu sellaiseksi, että niissä on paljon tajuttavaa, ja jos ymmärrät jostain kirjoituksesta yhdenkin asian, hyvä! Useita on vielä jäljellä ymmärrettäväksi. Nämä ovat tiivistä tekstiä!
Käännän joitain artikkeleita suomeksi, jotta asiasisältö tulisi esille, vaikka sanaleikit ja monta muuta asiaa jäävät käännettäessä vajaaksi. Nimiä ei pääosin ole käännetty. Lainausmerkeissä oleva teksti on Dragonin puhetta, ajatusviivalla merkitään muita puhujia.
JAB1. Dragon meditoi kaikilla tasoilla olevien neuvonantajiensa kanssa, samalla viimeistellen pullon lähdevettä:
- Näethän, kuinka vaikeaa rajojen vetäminen on, kun et ole tottunut siihen. Käytät aikasi sen todistamiseen, että olet maailman kovin jätkä sen sijaan, että vain olisit...
"Joo. Silloin tällöin koen oloni tyhmäksi, ja nyt on yksi niitä hetkiä. Annoin 8 viikkoa sitten ymmärtää, että lompakkoni on auki koko maailmalle, ja, lisäksi, voin tehdä mitä tahansa mitä minulta pyydetään, KUNHAN saan silloin tällöin muutaman päivän keskeytyksetöntä aikaa yksin, jotta voin jatkaa palvelustyötäni..."
- Sellainen ei toimi.
Dragon raapii päätään ennen kuin vastaa:
"Ei niin. Koko elämäni olen käyttänyt 90-99% voimistani muiden palvelemiseen (service-to-others, STO), vaikka jopa Yhden Laki sanoo että 50% riittää että pääsee osalliseksi ylösnousemukseen - -"
Koska Ääni ('Voice' (se on Dragonin yliminä)) ei yleensä keskeytä, on tärkeää että jokainen kuuntelee joka vain voi:
- Et ole täällä että pelastuisit henkilökohtaisesti. Sinulla on tehtävä. Kun se on valmis, voit tehdä mitä haluat, niin kuin olet tehnyt tähänkin asti. Maailma on näpeissäsi. Ylösnousemuksen aikalinja on jo tällä planeetalla valittu energeettisen enemmistön päätöksellä. Se, että alat tuottamaan sille resonanssia (johdetta) etkä resistanssia (vastusta), tulee auttamaan prosessia.
"Tunnustan, että siinä en ole onnistunut. Riippumatta siitä miten perusteellisesti todistan, että ainoa mitä haluan on olla kotona perheen kanssa - kutsuen taivaat ja maan todistamaan että olen käsitellyt kaikki vaateet ja maksanut velat, häipynyt kuvioista, luopunut titteleistäni ja asemastani pelinjohtajana - silti ihmiset tulevat ja projisoivat turhaumansa minuun."
- Ethän voi syyttää heitä. Teillä on planeetan korkeimmat energiat ja se nyt vaan on fakta että porukka niinkuin elektroniikkakin sekoaa teidän ympärillä. Ei ole uutinen.
"Mutta näyttää siltä, että kunhan he yrittävät tarpeeksi, he onnistuvat sotkemaan maineeni myös tässä projektissa, samalla lailla kuin he tekivät CK4 kanssa, perusteettomilla ja ilkeillä syytöksillä, ja tekevät elämästäni entistä vaikeampaa."
- Ole rauhassa tuon kanssa. Me resetoidaan koko Internet singulariteetin** yhteydessä. Sen jälkeen ei ole enää mitään tarvetta jakaa paskakirjoituksia ihmisistä, ja todelliset sankaritarinat saavat niiden tilan.
- Juuri niinkuin tieto terveellisestä ja luonnollisesta elämästä tulee olemaan ainoa saatavilla oleva; valheellista 'informaatiota', jota vuosisatojen ajan on syötetty joka tuutista vain pitääkseen ihmiskunta unessa ja orjuudessa, ei enää löydy mistään koska se resetoidaan pois eikä koskaan enää syötetä takaisin.
"Kun tuo tehdään, planeetta toipuu hyvin nopeasti.."
- Kaikki mitä sitä ennen täytyy tapahtua, täytyy tapahtua. Mutta sinä, ja jokainen projektissasi, lepää nyt ja nouse osaasi aikojen vaihtuessa.
Dragon ei ollut varma, lainasiko Ääni Raamatusta Daniel 12:13:ta vai ei. Eipä tuolla väliäkään. Kaikki pyhät kirjoitukset on kirjoitettu ihmisten opastukseksi.
*"Just-a-bloke" - Dragon-tarinan numerointi vaihtelee ajanjakson mukaan, ja JAB tarkoittaa pelin lopettamisen jälkeistä aikaa, jossa tarkoitukseni on osoittaa olevani vain perusjamppa ilman mitään titteleitä.
**"Heräämisen singulariteetti" eli se hetki, jolloin Maapallon energeettinen enemmistö (johon tarvitaan vain pieni vähemmistö sieluista) ymmärtää, että kaikki mitä heille on opetettu totuutena onkin valhetta, ja että 'totuus on tuolla ulkona', niiden ihmisten sydämissä ja sieluissa ja kirjoituksissa, jotka ovat tulleet tänne auttamaan kaikkien aikojen parhaassa tarinassa (the best story ever told). Tämän jälkeen, valheen kuristusote koko maailmasta korvautuu/korvataan totuudella hyvin nopeasti, ja kaikkien elämä mullistuu, mukaanlukien sen enemmistön, joka ei tuohon hetkeen asti paljonkaan ollut heräämiseen osallistunut.
We are all made of stardust, it all depends on you, how bright you glow!
---