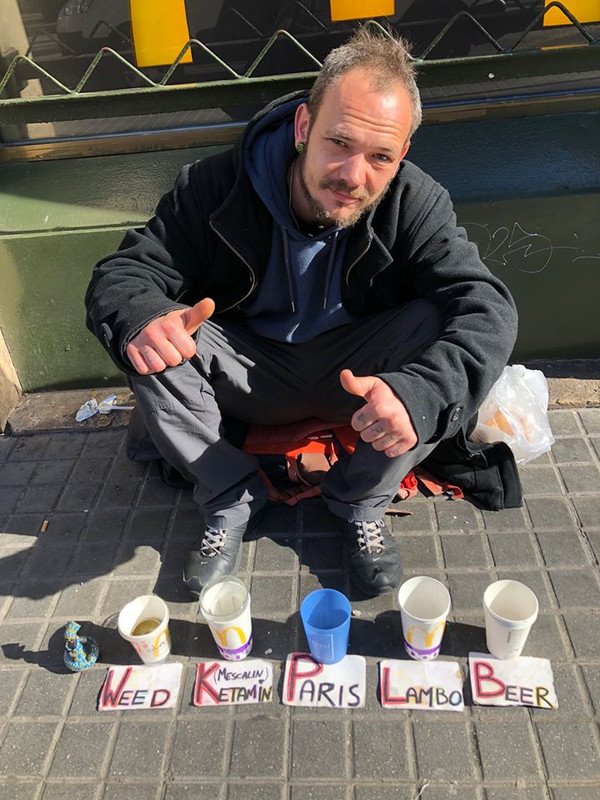 -13DW 36.50
11. The Dragon wakes up from breakfast,
counting 92 items on offer there. "I have come far from my peasantly origins, perhaps this warrants another night here." He wonders why his overcoat does not fold properly. In the breast pocket, a pair of copycat Ray-Bans and 6400 in banknotes (ignoring 100s and smaller) is found. "Good that I did not know. This would have breached the declaration threshold."
He patiently waits while the receptionist reaches the safe to have enough change, and coincidentally notices that they gave 70 too much. He further notices that the room's main electricity switch only functions with an unexpired valid keycard. "I lived to see this day..."
- She is your inspiration. How you even think it got this far?
"Yes. I already found that when I have a need for a certain emotion, I think of that aspect or interpretation of her. Bible says that love and fear never mix together, not sure about that even..."
- Now you hit the artery! To tap to the Field, to influence it with improbability energy, the formula for creativity is to multiply cognition with emotion. Think about it: Steppenwolf had his Erica. Zechariah had the one who emotionally short-circuited him (220kV), which propelled him to unimaginable deeds. (Dragon would like to add: "... without even being present, except by the proxy of the gunmen".)
"Kipra was unhappy about that turn of events."
- That was your interpretation. Besides, Kipra is no more a god than you are.
"What should I do to a certain fairy, then?"
- Stupidface! How in the Kingdom of Heavens do you think that dragons should DO something to fairies? The whole Episode started with your wish to learn how to behave, and ends in the same.